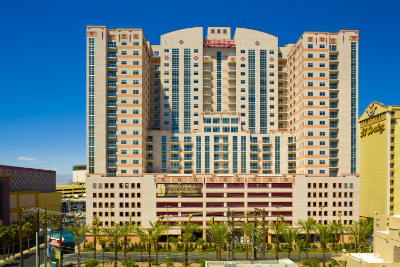 In the center of downtown Las Vegas, and standing 21 stories tall, the Ogden is a Las Vegas luxury condo that boasts sweeping views of downtown, the strip, and the city. Step out your front door, and the heart of Las Vegas is in your hands. There's simply no need for a vehicle when you reside at the Ogden. Just a stone's throw away, you have access to the unique, upscale and urban energy that brings the majestic city to life.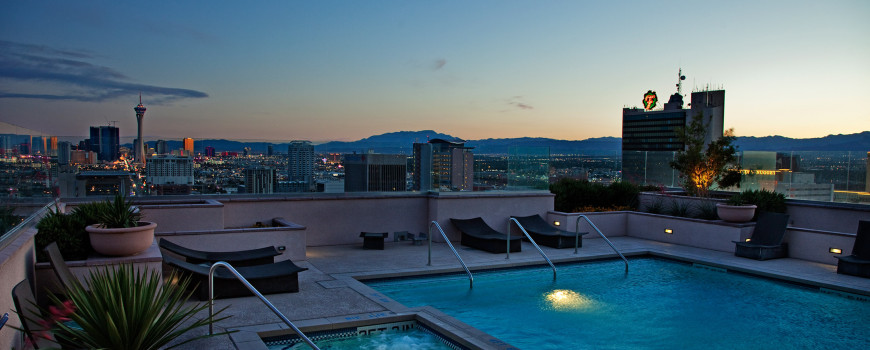 Living in the heart of downtown, you have direct access to historic casinos, trendy night clubs and bars, unique galleries, and chic shops. A night on the town is always exciting and inspiring when you are downtown. Choose from an eclectic mix of hip and happening bars and night clubs that are as unique as the building you reside in. For those who appreciate art, First Fridays held on the first of every month will be a sight to see. Talented locals from all around the valley dominate The Arts district as they showcase some of their most creative art, music, and masterpieces. The excitement and energy of Las Vegas is electrifying and non-stop. At the Ogden you can be close to all the action, yet far away from all the noise. A 16th floor Clubhouse and conference room offers the perfect respite to relax and unwind. Invite some of your best friends over to your luxury Las Vegas condo and take in dramatic panoramic views on the rooftop pool terrace and spa as you mix and mingle with some of your most cherished friends. Your precious pets are never left behind; a complete pet park for your furry friend is also at your disposal. A full service concierge is always available to accommodate your every need. From a night on the town, to special arrangements, you can feel assured that the concierge will answer to your every call. Top Notch amenities set the standard for luxury living. The Ogden redefines urban living in one of the most eccentric cities in the world. Only a select few get to experience the life of luxury and high rise living. The Ogden is in a prime location and offers an ideal living space for those who enjoy the excitement and energy of downtown, but love the peace, serenity and tranquility of their own Las Vegas luxury condo.
Sorry! None of the listings on this page could be mapped.