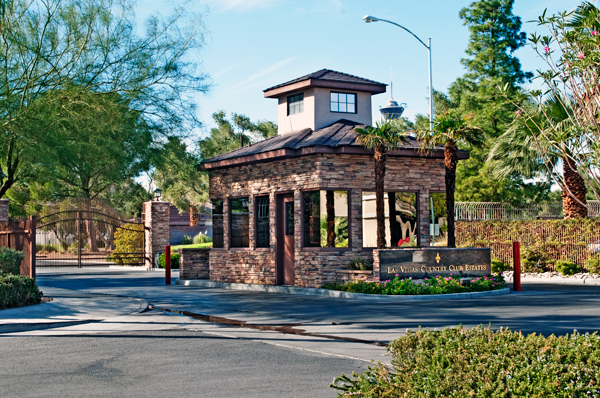 Las Vegas Country club is an elite, guard gated classic community located just several blocks east of the famed Las Vegas Strip and is called home to the city's rich and famous, as well as many Hollywood celebrities and sports luminaries. This secluded enclave of luxury features pristine lakes, captivating waterfalls, mature trees, lush landscaping and elegant homes.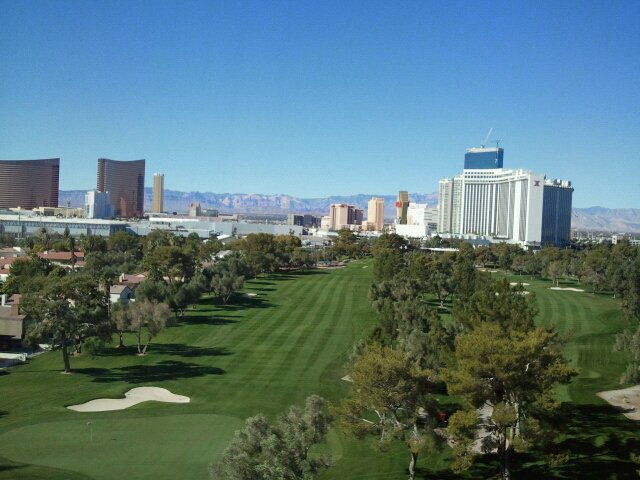 Las Vegas County Club has been, and still remains, one of the most sought-after addresses in the city today. Construction of Las Vegas Country Club residences and greens began in the 1960's and construction of new residences continues today. In 2009 Las Vegas Country Club grounds underwent massive renovations for a more contemporary appeal. Boasting semi custom homes and custom villas intertwining within the golf course, to luxury condos and town homes with addresses known as the Monterey and Regency Towers; this sophisticated, timeless community is also known for it's Club House. Due to being located in the heart of the Las Vegas Strip corridor, the Club regularly serves "power lunches" to elite casino executives and local preeminent business owners. Las Vegas Country Club offers private luxury living at its finest, in the backyard of the Las Vegas Strip, with the amenities of a World Class Resort.
Las Vegas Country Club World Class Amenities
Las Vegas Country Club continues with its quiet legacy of luxury living and offers amenities to include a 44,000 square foot stunning and architecturally unique clubhouse with a state of the art fitness center. Group fitness and personal training is available to its members. The Las Vegas Country Club Tennis Pavilion houses four-championship outdoor hard courts, which are professionally lit, and two indoor courts enabling players to utilize their tennis memberships year round in the comfort of an air conditioned facility. Las Vegas Country Club is the first, private equity club in Las Vegas. The original exquisitely manicured, 18 holes golf course was designed by the legendary Ed Ault, but went under renovation and redesign by Golf Course Architect Mark Rathert. The gold course itself is a destination for avid professional golfers and alike, and hosts tournament and exclusive events regularly.